Graphics & Web Design
We offer Ecommerce websites with exceptional performance that are built with a holistic approach and designs that meet your objectives. We design Ecommerce websites with an eye on details such as your key areas of operations, products and services and customer channels. We create attractive and user friendly Ecommerce sites that can provide a more enjoyable experience for the users.
We choose the right colors, fonts, graphics and layouts in tune with your customer demographics that help you to increase your sales.
Key Benefits
Incorporates remarkable graphics and superb style that stimulate the imagination.
Every site is uniquely designed beautiful and effective.
Effectively display featured items, seasonal graphics and automatically rotate items.
Built in features like gift certificates and special sales to increase sales.
Extremely flexible and easy to add and manage your product database, process orders, and handle customer inquiries.
Collaborate and communicate effectively with your customers.
Sample Websites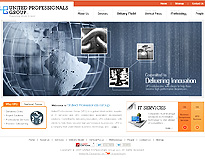 Client : United Professional Group
Case Study :

BlazeDream has a vast experience of developing a number of business solutions for distinct industries and business verticals. United Professional group is designed and developed using PHP, XHML, CSS, Ajax technology...

Website : http://www.upgllc.us/index.php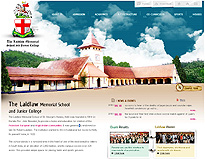 Client : Laidlaw
Case Study :

Technology Cake PHP, MySQL, XHTML, CSS are used to develop the website laidlaw memorial school of st. George. Web design & development solution is provided by BlazeDream to enhance the look & feel of the site...

Website : http://www.laidlawschool.org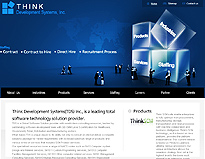 Client : Think Development
Case Study :

Think Development, the global software solution provider is backend with a strong PHP development solution. Advanced technology like PHP, MySQL, HTML, CSS has been used for developing the website...

Website : http://www.thinkdevelopment.com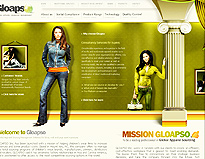 Client : Glaopso
Case Study :

Website designing is provided for the site Gloapso, the leading textile manufacturing company. Competent & challenging team of professionals is employed in BlazeDream to develop the website with advanced ASP development...

Website : http://www.gloapso.com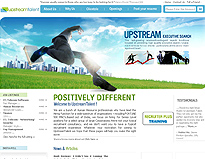 Client : Upstream Talent
Case Study :

Upstream Talent, a website developed for Human Resource Professionals with unique web design & PHP development solution. A complete web based solution is provided for Upstream using PHP, MySQL, XHTML, CSS, Ajax technology...

Website : http://www.upstreamtalent.com
Client : Joysleep
Case Study :

Joysleep, the furniture selling website was looking for a web development solution from a leading web development company, so it chose BlazeDream to design and develop the website using the technology Cake PHP, MySQL, XHTML, CSS...

Website : http://www.joysleep.co.uk/Demo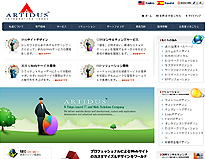 Client : Artidus
Case Study :

Technologies HTML, XHTML and Lightbox are used to develop the website, Artidus Inc. Our HTML web developers offers a complete web development solution for the website Artidus...

Website : http://www.artidus.com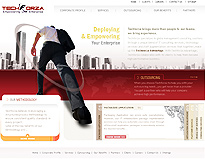 Client : Tech Forza
Case Study :

Tech Forza, the global consulting solution partnered with BlazeDream Technologies to enhance the site with web development solution. Technologies like PHP, MySQL, HTML, CSS are used to develop the website...

Website : http://www.techforza.com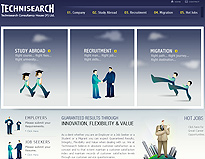 Client : Technisearch
Case Study :

A complete website development solution has been offered with PHP, MySQL, HTML, CSS technologies for the site Technisearch, an India based HR consultancy firm. Innovative driven PHP development solution is provided for the site...

Website : http://www.technisearch.co.in/index.php