CommerceBee appreciates the opportunity to provide you with a quote for your requirements. Please complete the following form with as much information as possible.
The more information we have the more precise our quote can be.
Please provide us with the following information so that we may contact you regarding our Services.
Talk to us
BlazeDream Technologies Pvt Ltd
2nd Floor , Wellington Crescent,
No 6, Pycrofts Garden Road,
Nungambakkam, Chennai,
Tamilnadu-600006, INDIA
Ph : +91-44-42047468, + 91-44-43508118
Hp : +91-98401-90624, +91-90030-42323
Get our contact details in a vCard
vCard is a quick & easy way to grab our details & import them into your address book.
Dropping by?
You may need this...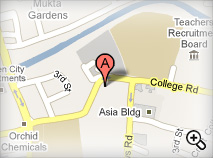 Goto Google Map
Quick way to get in touch with us
We are at your disposal Monday to Friday between 9:30 and 18:30 (IST).